how to bypass k9 protection ?
The Internet and Philippine Jurisprudence
attorneyatawe: Pretext As noticed by my previous six posts, this week was focused on cybercrime. But it's not cybercrime that I will be ranting about here, rather the regulation of it: The crappy relationship of modern technology and the assery of the rule of law. The Philippines is the social networking capital of the world and it's no wonder why this controversial law is in heat. With the...
"Hindi lahat ng lalaking sumusunod sa Girlfriend nila, "UNDER" ang..."
HANDY CAFE bug ( computer shops )
Requirements: Cheat Engine 6.0 Here are the steps on how to change the time run the software  open cheat engine open the process list ( located on top right of the software ) locate 'handyclient.exe' something like that .. uhm nakalimotan ko yung name .. hehe then click scan the remaining time click the first highlighted result wait for 1 min scan again the remaining time ...
Defamation over social media to be penalized under... →
deadheroessociety: MANILA, Philippines - The Consolidated Cyber Crime Bill in the House of Representatives, if approved , is set to penalize cyberstalking and defamation over social media. Committee Chairman Sigfrido Tinga on Monday said, while the bill recognizes freedom of expression, even that has to be within the confines of what is acceptable. A review of the consolidated version of the...
magicwebdesign asked: Name: Piettrice, 14 years Delphi programmer and web design.
magicwebdesign asked: Hello thank you for following us, you look great in that respect web design. Following back.
HTML5: Custom Data Attributes
I know I've run into times that I would like to store data in the DOM in order to hook into it with JavaScript a little later on.  With HTML5 this will be incredibly easy using custom data attributes.  Custom data attributes are special attributes that you can add to an element, but the kicker is that they are not going to be visible to the user. Every HTML element may have any number of custom...
1 tag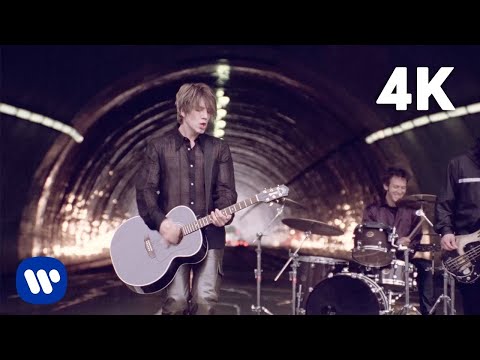 IRIS THEME
so.. I'm Currently making another theme and I'll call it " IRIS " . Named after my childhood friend.
#include "commonsense.h" (or .hpp)
danielsaucen: Though I've only been a programmer for around five years; I do have some tips to throw at those who decide it is elite to post nonsense about programming. This list also applies quite well to those who have no experience in programming. Creating a "Hello World" program does not entitle you to regard yourself completely fluent in a programming language. (Much like knowing the word...
fantabulousgabby asked: Hey, I couldn't find your messages, so I am responding to your answer to my question here. I already have the margin to auto, but it's not centered. When I open it in either Safari or Firefox, it's not centered, and when I pull the left side of the window to minimize it, it doesn't adjust to the size. Do you know anything else, or not really? Thanks for the help though! :)
1 tag
rfrothba asked: RE: Your comment on my scrapbook theme. You're right! I did a bunch of shadows but no gradients! I ended up taking all those sections out! Good catch.
"Make your passion your profession, and work will become a game"
Does Aquinomics Make Economic Sense? It Does – to...
at day's end, no matter which way you swing it – whether it's wang wang, impeachment, Mendoza hostage taking, #ItsMoreFunInthePhilippines, CCT, Fuel subsidies, PPP – all of these are measures that are supposedly taken to improve the people's lives.How can this improvement be measured and felt? What's the common thread among all the previously mentioned issues? All of these involve money – your...
Anonymous asked: Are minor subjects important in College?
1 tag
Pare1: Pare, sa wakas nag ka GF na rin ako!!
Pare2: Bakit!?! Ngayon ka lang ba nagka GF?
Pare1: OO pare! sobrang higpit kasi ni Misis eh!
1 tag
New deface page
1 tag
4 stages of Web Design
Stage 1 - Style over substance The very first stage would be to design a website the CEO, VC's, and ad agencies want to see. You will find all kinds of "features" within this design. A whole site may well be an Expensive animated site by Web Designer. Or there can be some beautiful JavaScript mouse over effects or drop-lower menus within the design. It certainly is quite a design, however the...
1 tag
Leader Sabu now Works With FBI →
While I might not agree with the things that Lulzsec has claimed responsibility for, what Sabu has done is unforgivable. To sell out one's former comrades is one of the lowest things a person could do, especially in the way and for the reasons he did it.
C++ compared to new languages
the-software-engineer: C++ compared to a modern language like C# often seems like an ugly old hag. For beginners it is hard to read, hard to write, hard to learn and IDEs especially Visual Studio offer little "Intellisense" and refactoring support compared to what is possible in C#. Microsoft surely wants to get rid of C++. Read More
College
College minor subjects seems to be demanding when it comes to projects. Bitch please, Why do we need to do such things which is unnecessary to our future jobs? what I mean is focusing on major subjects would make the students more productive after graduating
tumblrbot asked: WHERE WOULD YOU MOST LIKE TO VISIT ON YOUR PLANET?